BNYtech helps you get the most out of your technology investments with our on-call, expert computer services team. We specialize in computer, network, and web design services for your home or business in New York.
Bnytech Inc
481 8 Avenue, Suite 549
New York, NY 10001
Read our reviews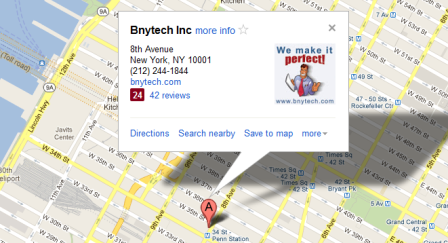 We honor each and every customer relationship by providing a free consultation to analyze and discuss your computer issues or web design needs. By taking the time to understand the unique challenges being faced by our clients, we develop solutions that are truly customized, even if that means we have to work a little harder!

BNYtech can perform any of the hardware and software tasks that you require, typically at a lower cost than the area computer chain-stores can offer. Additionally, our technicians will come to you! No need to crawl under your desk, disconnect your computer and hassle with all those cords. No need to drive down to the computer store only to find out you will be without your computer for a few days.


Computer and laptop Services & Repair
Personal Computers are at the core of BNYtech's business mission. We are committed to helping our customers get the kinds of value, convenience and enjoyment they are looking for from their computer systems, while avoiding as much of the pain as possible.If you are experiencing computer problems and are in need of a computer technician to assist you with "troubleshooting computer problem" please contact us. We understand new technology can be frustrating; if you require help installing wireless networking, troubleshooting, preventive maintenance, installing routers, installing hubs, installing hard drives, setting up printers, setting up computers or helping you get back online, BNYtech knows exactly how you feel.
Computer repair is a sensitive subject for many of our customers; we understand your concerns. Whether you have a need for computer services in your office, corporate environment or home we would be happy to assist you.
Mac Support in New York Brooklyn, Queens, Bronx
Bnytech Inc provides professional Mac Support services to small businesses and individuals. We provided support to over 500 companies across diverse industries, from small independent filmmakers to aircraft designers. We have an extremely knowledgeable history of all Apple Macintosh systems from high end servers to laptops.

Our client list speaks volumes about the level of service we deliver and we'd like you to experience the same. For more info regarding our services give us a call .
SAME DAY/NEXT DAY CALL OUT
BROADBAND & WIRELESS NETWORKING
MAINTENANCE & REPAIRS
DATA RECOVERY
OS X SERVER SUPPORT
BACK UP SOLUTIONS
SOFTWARE & HARDWARE INSTALLATIONS
SALES & INSTALLATION SERVICE

In the unfortunate event that your hard drive seems to lose its data, the worst thing you can do is try to fix it yourself.
The reason is that while your data may not be accessible it is most likely still there.
Any use of the drive at this point can render unseen data unusable.
Bnytech will always advise our customers of the options available and the cost before carrying out any work.



BNYtech will ensure you get the value you're looking for from your Internet service provider, and that they are properly integrated into your network. We work with all the local providers and will find you the best high-speed solution at the best price.
If you are like most people, there is critical data you wouldn't want to lose when a hard drive fails or a virus deletes your files. BNYtech will help you develop a backup plan to ensure you're protected where you need it the most.
Data Recovery

If the unthinkable occurs, there may be a way out. In the case of hard drive failure, for example, it is often possible to recover lost data using highly technical tools. BNYtech can quickly help you determine what your options are, and in many cases recover at least some of your data. Of course, if you contact us now, we can help you to set up a robust data backup scheme, and you most likely won't ever need this service!

We charge only $350 for recovering of your data. (1st level)
Home and Small Business Networks
The phenomenal increase in home & office networks can be attributed to the lower costs of network hardware and software, improvement in network performance and reliability, and the compelling benefits networks provide. And these days, installing a network is easier and more cost-effective than ever with the wide availability of wireless networking.

BNYtech Inc offers mobile PC & network installation, support and repair services throughout the Tri-state area to small & medium businesses, home based businesses and individual home users.

Our technicians are skilled professionals who can usually solve your PC (desktop & laptop) or network problems and have your system back in working order quickly. Onsite service is usually available same day in the Tri-state service area.

If you want to upgrade your present computer, we can add any peripheral that is supported by your present system, including scanners, CD/DVD-Rom burners, video and/or sound cards, firewire and/or USB ports, operating system or anything else that strikes your fancy! We also build custom desktop systems, to your specifications, for surprisingly reasonable prices.

Networking - both wired & wireless. It's easy and affordable to share files, printers or your broadband Internet connection among multiple PC's.

Service contracts are available offering telephone helpdesk & email support and/or onsite service. Call today to discuss your IT support requirements.

If you are tired of waiting on hold for inept telephone support from one of the big name manufacturers or poor service at one of the local chain stores, call BNYtech Inc today for prompt and reliable service at a reasonable cost.
BNYtech can often provide help in finding the right application for you, either from our direct experience with many applications, or we can help you research and evaluate a specialized application based on criteria that you provide.
BNYtech will personally tutor you in the relaxed setting of your home or office. Get personal, one-on-one attention that makes it possible to learn things much faster compared to traditional classroom situations.
BNYtech will perform a security assessment of your current network, computer applications, settings, and habits, and recommend ways to keep private data private, while still getting the benefits of networking and internet access.
Removing viruses can be risky to your operating system and may cause you to need to re-install your operating system.
Our staff has been working in the field of Data Recovery and Virus Removal for many years. BNYtech has a great deal of experience with viruses and their effects on desktop computers & network systems.
Recently there has been new types of viruses, disrupting businesses on a daily basis. Some symptoms may include; decrease in performance, failure to access system files, failure to run system tasks, failure to access the internet, pop-ups and sporadic file deletion. In many cases these viruses are being sent with attachments unbeknown to the email sender and/or recipient.
For example: the Win32CIH or Chernobyl virus, when triggered overwrote part of the disk
data area; with FAT operating systems that would overwrite the file allocation either completely or in part. This would need a similar recovery process to that needed for a disk that had FDISK inadvertently executed on it.
Recently there has been an explosion of Internet aware viruses, using email to transmit themselves, such as the LoveLetter, Melissa, KakWorm and Pretty Park and many more.
Early viruses of this type only redistributed themselves, but with LoveLetter and the modifications of it, can now overwrite your data. Many Trojan type viruses try to use IRC or AIM IM servers to create a backdoor into your PC, creating possible intrusion problems
and resulting in loss of overall system security.
It is obvious that the threat of the virus is real and increasing rapidly. As a result, companies have implemented anti-virus software; however do not keep the virus definitions up to date or in many cases the anti-virus software can not detect all types of trojan viruses. We possess the necessary experience to remove viruses as well as hijacking software, adware and the terra hacker software.
BNYtech is very happy to provide our customers with Norton virus detection and removal software from Symantec, and help make sure your system is secure from common threats.
..........................................................................................................................

BNYtech is your local computer repair and services expert
Serving Manhattan, Brooklyn, Queens, Long Island and Staten Island areas.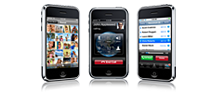 Projectors repair

Testimonials

"Very pleased with the service. On site appointment in my Manhattan office late at night. Hard drive crashed badly on my laptop. I had my data back with a new hard drive next day, for a very reasonable price. fast service, honest advice and reasonable pricing. What else can you ask for? Highly recommended."
Unigroup, Inc
"All of a sudden my Sony laptop stopped charging. I called Sony, and was told to replace an entire motherboard. I brought it to Best Buy. Same result. A little plastic plug on my board was damaged, and the charge is not getting to the battery. A new board was as much as a new laptop. Plus all my data was still on my laptop. I called Bnytech. They picked up my laptop the same day, and I had it back next day in perfectly working order. They took out the motherboard and re-solder the jack back on to it. AMAZING. And for the quarter of the price given in best buy. I gave up on my laptop. Now its working better then ever. Thank you Guys. Amazing job.
Kira Columbia Univercity
I manager mid-size mortgage office in Brooklyn. We had a lot of problems with our computer guys. After looking around on the internet, we decided to use Bnytech . 2 guys showed up next day and it 2 days they completely redid entire network. Eliminated cables, setup wireless, office wide printing and fire walled internet. These guys were professionals that knew what they were doing. And very reasonable rates. Highly recommend.
Alliance Mortgage Banking Corp
It has always been my opinion that you should take your computer to a local service, preferably to people "who know what they are doing", if you know what I mean. I was impressed with these guys, they were not only very knowledgeable as they were friendly and professionals.
I have heard horrible computer repair experiences and I've been very cautious when choosing who's going to touch my pc ;-).
Vic


Security tip
Use "anti-virus software" and keep it up to date.