About Us

BnyTech is an information technology company providing repair service and support in Brooklyn,Manhattan,Queens and Staten Island area. Whether you need : computer repair in Brooklyn, Manhattan, Long Island,New York areas,virus and spyware removal,upgrades, network installation & administration, web design, hardware & software consulting, or training – we will go on-site to bring the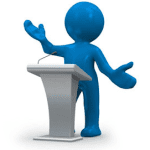 solution to you. BnyTech is dedicated to offer the most friendly, reliable and
honest service and support available anywhere to our customers.
Our technicians come to you, on your schedule, prepared to diagnose and repair any problem. We get to work so that you can get back to work! From simple upgrades to complex network installations, BnyTech is here to provide you with the best of today's technology coupled with an old-fashioned commitment to customer satisfaction.
We work hard to earn your trust and confidence. Our philosophy is "The job is not done until the customer is completely satisfied." With years of experience and training, we stand ready to make your computer needs a reality. Our technicians provide you with the most comprehensive on-site PC Repair and Service. BnyTech also offer Network Installation, Web Design, and many more services.
We believe that being fair and honest is the right way to do business and promote long-term business relationships with our customers.
We look forward to serve you.
Home and Small Business Networks
The phenomenal increase in home & office networks can be attributed to the lower costs of network hardware and software, improvement in network performance and reliability, and the compelling benefits networks provide. And these days, installing a network is easier and more cost-effective than ever with the wide availability of wireless networking.
Application Services
BnyTech can often provide help in finding the right application for you, either from our direct experience with many applications, or we can help you research and evaluate a specialized application based on criteria that you provide.
Privacy and Security
BnyTech will perform a security assessment of your current network, computer applications, settings, and habits, and recommend ways to keep private data private, while still getting the benefits of networking and internet access.
Virus Protection
BnyTech is very happy to provide our customers with Microsoft Security Essentials virus detection and removal software, and help make sure your system is secure from common threads. 
CONTACT INFO
Address
481 8th Avenue and W34th Street "New Yorker" building 5th Floor Suite 549 NY 10001